New webpage by ProPublica and Gazette-Mail showing well pads and other information
Understanding the environmental impacts of shale development — published 2018, by Daniel Soeder a highly qualified and very open early investigator of the Marcellus Shale.
Natural Gas Liquids Trail (storage, crackers, etc.)
Rogersville Shale; even newer, and further south, than the Marcellus and Utica
West Virginia Shale Development Falls Short of Economic Promise – February 2019
Marcellus Play "fairway" and rich gas areas — December 2010″
UticaShale by USGS.  Another shale may be coming (138 MB)
Videos/Interviews: 
Congressional Research Service Documents related to Marcellus Shale
Community impacts
Horizontal Wells from centralized well sites should be used for the Marcellus Shale
Updates on the Blue Eagle Well Spacing Suit
Range Resources: Marcellus Shale Hydraulic Fracturing
Buried Secrets, ProPublica's Ongoing Series on Gas Drilling's Environmental Threat
For more informaition on fracturing to go the Earnthworks web site.
Natural gas drilling poses threat to region's groundwater  (2/2/2010)
In order that you can better understand the facts about this formation and its potential development, we have located the following technical information.
Article written by WVSORO co-founder David McMahon published in the West Virginia State Bar magazine:  "The Marcellus Shale.  The need to change real estate transaction documents."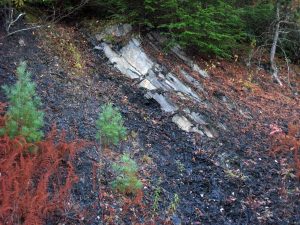 Pictures of the Marcellus Shale at the surface
River Alert Information Network
Modern Shale Gas Development in the United States: A Primer  (US DOE, April 2009)
What is the "Marcellus Shale"? Basic information form the West Virginia Geologic and Economic Survey.
I want to find out what is in the water they use to "frac" a wells when they put it down and when it flows back. Is there a way I can do that?
Morgantown Dominion Post article on Marcellus Shale   August 16, 2009
New York State Paves Way for Gas Drilling With Release of Environmental Review   September 20, 2009
Riverkeeper Report on Problems  September 23, 2010
Marcellus Shale – Appalachian Basin Natural Gas Play
Another Shale Making Seismic Waves
Here is a Pennsylvania web site with a video that illlustrates how close together Marcellus Shale wells might be
Other web sites on the Marcellus Shale
Assessment of Undiscovered Natural Gas Resources in Devonian Black Shales, Appalachian Basin, Eastern U.S.A.
A primer on gas well gold rush: From the Marcellus Shale to horizontal drilling
West Virginia Geological and Economic Survey on the Marcellus in some of W.Va.
Groundwater Protection Council 2008 report on Hydraulic Fracturing Considerations for Natural Gas Wells of the Marcellus Shale
A technical presentation with photos on fracturing and stimulating this formation
New York State regulators begin gathering information regarding frac fluids
What's in that fracking fluid?
Environmental Working Group Report on Hydraulic Fracturing — "Drilling Around the Law"
A presentation on the Geology of the Marcellus Shale
EXCO Resources Map of Marcellus shale
Marcellus Shale Development – Water Resource Challenges
News article on Marcellus Wells water beging processed by W. Va. water plants
Susquehanna River Basin Commission – Marcellus Shale Gas Well Development 
Pennsylvania: DEP Orders Partial Shutdown of Two Natural Gas Drilling Operations in Lycoming County
A map from the EIA showing gas reserve estimates for southern WV and western VA through 2001 
A map from the EIA showing gas reserve estimates for north western WV and southern OH through 2001
Unconventional natural gas reservoir could boost U.S. supply
Experts take new look at Appalachian Basin for deep reserves
Appalachia to the rescue {more details about Natural Gas field}
News article on companies interested in the Marcellus Shale
Links to many Pennsylvania news stories
Investors Perspective of Shale Valuations
2008 Oil & Gas Conference – Carrizo Oil Presentation
Chesapeake Reassesment of Marcellus Shale
Oil, gas wells face waste hurdle
Chesapeake horizontal drilling plans November, 2008
Chesapeake Sells Interest In Marcellus Shale Development